Five Books That Changed Me And There's No Way Back
Books have always been important in my life. Some stories have defined my character, some left a mark on my heart, others made me so angry and restless that I could never forget them. I was thinking what would be the most significant books for me in terms of memorable emotions they provoked or because of something I learnt that affected my own writing craft. There were many, but the next five are those that came to my mind first.
Here they are in the order of impact and importance to me.
Hailsham...

Not far into Never Let Me Go, at every mention of Hailsham you'll start having a wave of cold sweat and shivers coming over you. Ishiguro does subtle menace and suppressed horror well... This book gave me an emotional whiplash. It suffocated me with my own powerlessness. It made me so angry I wanted to throw it against a wall. It made me so pissed off with Kathy and Tommy and Ruth (but especially, Kathy), and with the world in which they were forced to live out their peculiar lives...

After reading Never Let Me Go, you'll never be the same, I promise you that. I cried the tears of frustration as I was reading the final chapter. Oh, Kathy... There's a movie based on this book but I doubt I'll be watching it - I have to keep a closer watch on my heart now after the emotional terror of Never Let Me Go totally sneaked up on me... One of the best books I've read in a while.



I've read most of Hemingway when I was in my early teens. I remember A Farewell to Arms in particular because of the way it ended. I wasn't prepared for it and it shocked me. The lesson I took away from reading it is that some book characters will die.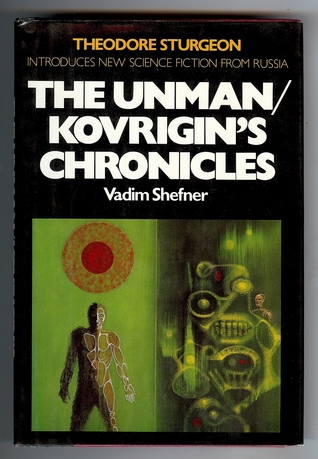 Soviet SF is so melancholic. Remember Strugatsy's The Roadside Picnic? Shefner has the same mood. Shefner's style is deceptively simple, full of sarcastic wit and permeated with that never-ending longing, wistfulness and restlessness of youth. I've read a lot of Shefner when I was still in school. He wasn't included into the schools' literature program, but he should have been.

In Kovrigin's Chronicles a young prodigy scientist invents a material that can withstand any pressure and practically lasts forever. The discovery opens up a pathway to the last frontier of deep space. The setting is utopian Soviet Union of the future. The young inventor's tragic love story runs parallel to his professional life as he stops being a mere human and becomes a myth on his way to immortality. What I learnt from this: Point-Of-View matters. The Chronicles is narrated by the inventor's best friend who thinks he's telling his own story but his friend's life hijacks his narrative. A fascinating book.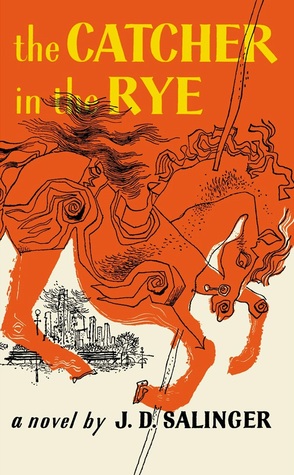 I've read somewhere that translated into Russian, Holden Caulfield sounds more fragile and tragic than English-speaking Holden. I know I should read this in English as it was intended obviously but hesitant because I don't want my first impressions of this tale of one boy's wanderings to be affected.

Catcher is timeless.
As a child and later as a teen, this novel was my go-to read when I was feeling sad or wanted an escape, or simply was overdue to be blown away by the miracle of storytelling that is this book.

If you haven't read M&M, please do. If you can, read it in Russian.

No blurb can really do this book justice, but here is the premise: Satan and his ragtag crew arrive to Soviet Moscow to throw a Satanic ball. But first they need to find a hostess, a beautiful woman to stand by Satan't side as the guests arrive. This woman must be a local named Margarita. As Satan's assistant approaches the candidate, her own complicated story of love affair with a talented writer (The Master) overtakes the narrative. The Master, who has written a novel about Pilate and Yeshua, is being persecuted by relentless blood-thirsty critics and is driven to madness. The stories intertwine as The Novel begins to dominate the author's life. No manuscript can be destroyed by fire.
Goodreads does better job than me describing this:
Mikhail Bulgakov's devastating satire of Soviet life was written during the darkest period of Stalin's regime. Combining two distinct yet interwoven parts - one set in ancient Jerusalem, one in contemporary Moscow - the novel veers from moods of wild theatricality with violent storms, vampire attacks and a Satanic ball; to such somber scenes as the meeting of Pilate and Yeshua, and the murder of Judas in the moonlit garden of Gethsemane; to the substanceless, circus-like reality of Moscow.
Its central characters, Woland (Satan) and his retinue - including the vodka-drinking, black cat, Behemoth; the poet, Ivan Homeless; Pontius Pilate; and a writer known only as The Master, and his passionate companion, Margarita - exist in a world that blends fantasy and chilling realism, an artful collage of grostesqueries, dark comedy and timeless ethical questions.
Completed in 1940, The Master and Margarita wasn't published in Moscow until 1966, when the first part appeared in the magazine Moskva. It was an immediate and enduring success: audiences responded with great enthusiasm to its expression of artistic and spiritual freedom.