what to expect while on submission
Last month or so we had family visiting from the U.S.
We took them to Tasmania which is a huge isolated island (also, a state) off Australia's south coast. Talking about Tasmanian nature - it's stunning and windswept and has breweries that produce beer called Moo Brew and Pagan Cider and such. Also Tasmanian Devil.
Image of Freycinet National Park; http://eastcoasttasmania.com
So after we returned to the city after a few days in the wilderness where we drank enough Pagan Cider to turn us all into witches and ate an unholy amount of fresh oysters and got haled on, rained on and shone on, I had this Tasmania-unrelated epiphany: I love writing and I love being on submission with my debut book, even though the process is imbued with anxiety and requires lots of waiting (patience is not my virtue). But the bottom line was: I was happy to be in this process. Coming from me (I'm not an optimist but what I do is work hard and hope for the best) is huge. Big enough for me to come out of my blogging hiatus and write about it.
So here it is:
If you've been following my blog and perhaps even Twitter you know that back in April this year I signed with the wonderful Amy Tipton of the Signature Literary Agency. About a month before that fine fine fine day in April, I queried Amy with what I keep referring to (on this blog anyway) as The Hayden Project (due to my secretive nature).
The day I signed with Amy ranks high amongst some of the most euphoric moments of sheer happiness combined with anxious cold hands and dead-calm serenity I have ever experienced.
The gif below illustrates my feelings
nicely
.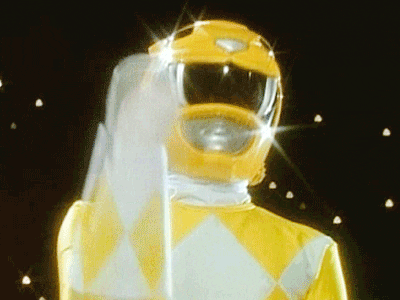 After signing with Amy, I did a round of revisions to the manuscript based on Amy's feedback and shortly after that we went on submission and then...
Well, someone somewhere on the interwebs has recently likened being on submission to experiencing a constant state of existential crisis.
If you think querying agents is tough (and it is!), wait until you get to the next step: querying editors. (I also hear that being a pre-published author with a book deal or being a debut published author or writing/selling your second book is equally nerve-racking... so it doesn't really end.) But you adjust and adapt to this new state of things and you learn how to make the best of it.
With every day of being on submission comes new epiphany.
Here are some of mine:
1. Be grateful for (any) feedback
You know how hard it is to get a good feedback worth its salt on a work of fiction?
I had three beta readers - but I was lucky to have friends with some interest in urban fantasy willing to read for me and critique my work. Still, a peer's feedback is different from a critique from someone who actually works in the industry. In any case most feedback is subjective - you have your triggers, I have mine. It's so much easier in academia
(where my Alter Ego reigns)
to get peer feedback - but maybe it's just a matter of having connections... after all I've been in the academic sphere on and off since 2000 and I've only been writing fiction seriously since around 2010.
Obviously, my agent's feedback was of tremendous value. In particular, her suggestion regarding at what point the book should begin.
I keep hearing a lot of emerging authors make the same common 'mistake' of starting in the wrong spot: start too early and the reader gets bored before the story really begins; start too late and the reader will be confused as to what's going on. Beginnings are important and I have a feeling as you write more, get critiqued more and have more experience, the starting point decision becomes easier to make.
Anyway, every time I get some feedback from an editor nowadays I do the following: 1. read through it the first time; 2. take a deep breath. 3. read again and 4. determine if this is something that can be used to improve the book or not.
Having said that, not all editors give detailed feedback or invite to revise and resubmit (through some luckily do if they are into the concept enough to see beyond the issues and into the book's potential) - most would just say what didn't work for them and it's usually intangible things that form the very essence of the work (e.g.,'the voice'). In other words - little can be done, aside from writing another book. But those who do give feedback (even if they ultimately reject the book) are wonderful human beings and their input needs to be seriously considered and acted upon (unless you disagree with the changes they suggest!).
2. Rejection is not the end
... but rather a beginning! Each new rejection tells you something different about yourself and your work. The biggest lesson I take away from this is: tastes are subjective and some books/ideas/techniques will work for one editor but not the other. It is the way of life.
3. There's always room for improvement.
Reading a lot and reading widely. Writing a lot (as in every day but without exhausting yourself and draining your creativity well) and trying different things, learning new tricks - for me a lot of it comes from reading, inside and outside my preferred genres. We all have our safety zone and tend to read and write within that zone but I'm learning to push the boundaries of my safety and go places that used to terrify me.
That is all. Keep on writing.