my bookish 2015 in review: writing, reading, travel & life in general
I had a pretty good year. Maybe even a great one.
I've read books, I worked hard on my writing, I traveled...

Here are my 2015 highlights. And some stats - coz I can't help myself.
Writing highlights
As the 2015 came to town, I was anxiously busy querying literary agents with a book that I keep referring to on this blog as The Hayden Project (the secrecy is because I'm superstitious when it comes to talking about ongoing projects and also the book is currently on submission and therefore the title I lovingly came up with might change in the future).
My strange reality of meticulously researching agents, obsessing over crafting The Perfect Pitch and personalizing emails, sending queries and waiting-waiting-waiting to hear back shifted abruptly when I landed representation with Amy Tipton of the Signature Literary Agency.
To say that becoming agented completely changed EVERYTHING as far as my writing and professional aspirations were concerned is to say nothing. Suddenly, the stakes were raised! Suddenly I had an extremely talented and experienced person in my corner! Suddenly we became a team! This whole process - it's great and I can't wait to see what 2016 brings on that front.
In the meantime, in 2015 I completed another young adult novel, which has started as a 2014 NaNoWriMo project, and now that book is also on submission. It was so fascinating to study myself as I worked on this latter book - it came out pretty much in two large chunks and the NaNoWriMo process helped tremendously with getting it half-way there and outlining the rest of it to do the bulk of finishing it in 2015.
Currently, I'm working on yet another project which is now fully outlined and is being slowly written (I aim for 1000 words a day minimum). I'm using a lot of visual inspiration as I work on this new project and a Pinterest board I created specifically for this project is a great help.
I also have a solid first draft of a short story which I'm planning to submit to a carefully selected journal. I hope that in 2016 I can dedicate more time to transitioning some of my slow-burning short story ideas into reality while I work on my longer fiction projects.
Reading highlights
According to Goodreads I've read 70 books in 2015.
This number is wrong.
My real 'read count' is more likely about half of that. You see, I mark books as 'read' sometimes when I'm done with them for the time being but not necessarily 'done-done' . So out of the half of my 'read' books I marked as 'DNF' (did not finish) on Goodreads I truly-really 'DNF'd' 15 or so (for various reasons).
But what about the remaining 'DNF'...?
Ever since I decided to replace my 'DNF' shelf with a less-definitive and more-open 'DNF-postponed' shelf implying I didn't necessarily abandoned a book because it was 'not my cuppa' but perhaps simply because it was due back in the library before I could finish it. This new shelf serves as a reminder for me which books I might want to come back to later on but also which ones I'm highly unlikely to revisit - but which one is which is only for me to know! *grins*
I also changed the way I rate books on Goodreads.
The overall trend I established was to only give 3-to-5 star-ratings to books I liked (or liked a lot) and/or books that affected me in some way or another. Hence, my 4.1 star average rating in 2015.
I
n light of my rating style changes, I got rid of 'what was I thinking!' and 'never again!' shelves on Goodreads. Partly, because rating books became more of a grey area for me as I rarely just 'love' or 'hate' something anymore but more often move along the scale as I read and then spend time contemplating what I've read. I found myself changing ratings over the years - giving an extra star to something I think I rated too harshly in the past. Partly it's also because I'm
still
having a difficult time reconciling myself as a reader and as a writer. I think it's totally fine for a writer to R-A-G-E about books they
loved
on social media but at the same time for a writer to be overtly critical (even if there were reasons for it) about books written by others may be not such a great idea. Basically, if you're a writer (especially a published or about-to-be one) and you're discussing how you strongly
disliked a
book by some other author, you may come off as 'sour grapes'/envious. And besides, if you're looking to be working in the writing/publishing industry in the long run, it may not be very smart to be starting feuds now before you're even published... Just a thought, hey!
Enough of boring stats though, here are my Top Ten reads for 2015, in no particular order as it's a rather useless task to be comparing fiction to essays and memoir to fantasy, and I've read extremely diversely this year as far as genres go.
My top ten fav books* in 2015 (more on that in forthcoming posts)
* I immediately cheated on my top-ten list by including multiple books under 'series' or under an author so it's actually more than ten books. Sorry not sorry *grins*
Ever since I 'discovered' Murakami after shunning him for whatever reason during my formative years I made it a habit of reading at least 1 Murakami creation a year. If 2014 was the year of 1Q84, the 2015 had me burying my nose deep into Kafka on the Shore and the deliciousness that is Hard-Boiled Wonderland.
I don't say this lightly but Murakami is so damn good - he can make a 20-page ride in the elevator sound fascinating.
I have been open about my views on gender in publishing before and I make a point of reading more books written by women but Murakami is one of the exceptions. I can't wait to dig into my next Murakami experience and, thankfully, my wonderful local library has everything I need!
Including
Throne of Glass (#1),
Crown of Midnight (#2), and
Heir of Fire
(#3)
I was a bit late to the Throne of Glass party and so very glad I took the plunge and stepped out of my literary comfort zone and read fantasy this past year! It didn't disappoint. I held my breath and kept saluting the air with my fist as I was reading these first three books in the series. And, you guys, these are sheer pure glory! I even consumed a collection of short stories set in the Throne of Glass universe and am eagerly awaiting when the next installment reaches my local library.
O.M.G.
Yes!
I'm so grateful that I came across this one and to my agent Amy Tipton who named this as one of her favorite books in one of her interviews.
This book is a pure fantasy of dark demented hearts.
It's about a girl who wants to have a forked tongue.
It's about twisted spirals of a damaged human soul.
It's going to leave a bitter aftertaste on your mind that will last and last and last and make you do or think crazy things.
And this book has one of my favorite quotes from 2015 too:




All I wanted was to be part of an underground world where the sun doesn't shine, there are no love songs, and the sound of children's laughter is never, ever heard.
4. Less Than One: Selected essays by Joseph Brodsky
It's difficult to describe Brodsky and his oeuvre to a stranger unfamiliar with Brodsky's penchant for a quirky borderline-vulgar line and a rough rhyme and his pure genius.
I can just say: please read his poems, his essays; read Brodsky in Russian, if you can, but if not - read him in English. He's wonderful either way. Here are some quotes from his essays:
What paradise and vacation have in common is that you have to pay for both, and the coin is your previous life.
I always adhered to the idea that God is time, or at least that His spirit is... In any case, I always thought that if the Spirit of God moved upon the face of the water, the water was bound to reflect it. Hence my sentiment for water, for its folds, wrinkles. and ripples, and - as I am a Northerner - for its grayness. I simply think that water is the image of time, and every New Year's Eve, in somewhat pagan fashion, I try to find myself near water, preferably near a sea or an ocean, to watch the emergence of a new helping, a new cupful of time from it.
5. Some Assembly Required: The not-so-secret life of a transgender teen by Arin Andrews
This was so real and so heart-breaking and so beautiful. I have no words!
The following 4 books are pure young adult awesomeness that reminds me why I love this 'genre' and why I chose to write young adult books myself:
7. Shimmer - by Paula Weston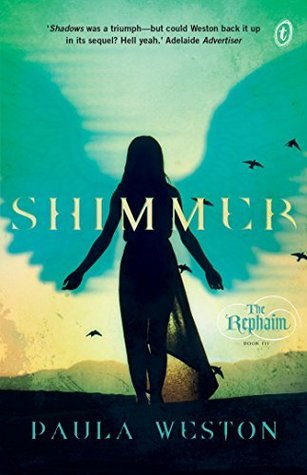 8. Magonia by Maria Dahvana Headly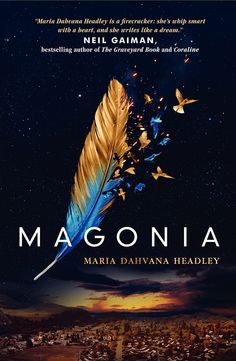 9
The Alex Crow by Andrew Smith
...and last... but not least:
10 We Should All be Feminists by Chimamanda Ngozi Adichie
Because everyone should read this one. And watch the Ted lecture. and read everything she has every written.
Ok, moving on from books...
Social media and other interesting stats
I could probably win an award for the worst blogger of the year... you know, since I blogged so little, so direction-less and so ad hoc these past twelve months. I posted only 9 times on this blog, out of which one post was written by my husband and one post was an interview with Lauren April.
However... All in all, I had a record number of visitors on my blog in 2015. Yay!
The most popular posts were:
About my secretive nature and the editorial process where I go on this dreamy-eyed 'rant' about how I love my test-readers and how I get hyper superstitious and secretive about my ongoing projects and how I'm working on The Hayden Project (which is on submission at the moment) and how I wrote this weird earthquake scene (which I ended up editing out later).
Interview with Lauren April where I, as the title of the post suggests, interview Lauren April who is this awesome indie author. I plan to do more interviews with published authors and published authors-to-be in 2016, so keep an eye on this blog for more of that goodness. And, dear Lauren, please publish more books! Pretty please!
The Fetch - a short story. I'm so happy to see that The Fetch gets stable number of reads each month! Sorry to all those who went to the link where Dark Edifice kept its archives - the platform is permanently down, so I posted the entire story on this blog for your dark reading pleasure. Hope you enjoy it!
What makes a good story - Reflections from Swinburne Writers Festival - just some notes I took from this wonderful event Swinburne Uni organised.
Back to the USA - Seven years later - I swear I think this one keeps getting so many reads because I mentioned/tagged Bakersfield Condors in this post. Oh well - hope you enjoy my photography skills!
Why did Hermione Granger have to end with anyone at all - Yup! Why indeed!
In other news, my academic/professional Twitter account is doing better than my writerly account (with 367 and 261 followers as of 3 Jan 2016 respectively). Probably because I tweet like mad from my academic twitter during conferences and that gets attention... I have a feeling soon this will change *cue maniacal laugh*
In terms of creative writing publications, a poem of mine Not Today was published in Ygdrasil Journal of Poetic Arts and couldn't have been happier.
On the academic front... (since I don't have an academic blog as of yet I have nowhere else to talk about this but here...)
I've presented at 4 conference (2 of these presentations may or may not become full-fledged publications in 2016); I've written 1 media piece for the
Conversation
(which is indie-funded media platform where academics can publish their think-pieces). The article in question got picked up by the media machine and got reproduced in several channels which was awesome. As a result I got interviewed twice including by The Wire commenting on the political/education issue in Australia. Oh, and also earlier in the year I was interviewed by The Citizen about my now-completed PhD research (The Citizen is a university-linked media platform and is also a training ground for journalism students.)
Almost done here...
Finally, two academic papers where I was a (co)author were published, two other papers accepted (to be published in 2016) and 2 are currently still under review (one is post-review).
Travel highlights
I traveled 4 times this year!
New Zealand's North Island was such a great experience. Husband and I went to Hobbiton which is where the Lord of the Rings and Hobbit movies were made. We've seen volcanic activity - gazers and thermal lakes and never-ending mist carpeting the ground - and it was glorious.
We came back from Sydney just days ago and went to Tasmania/Swansea before that and rode some roller-coasters in Gold Coast months ago.