Interview with Lauryn April
A couple of years ago I was going through Amazon Kindle's latest offerings for new reads. I came across Into the Deep by Lauryn April and something about the cover appealed to me. When I read the book's synopsis I was hooked and by the time I finished with the first few chapters, I couldn't stop reading.
It's years later and I've read all of Lauryn's books and I can proudly say I'm a fan. With her fourth book Unearthed After Sunset on the way and signalling the beginning of the Cereus Vampire Chronicles, I'm happy to present to you an interview with Lauryn, where she talks about her writing inspirations, creative process and her new book.
Lauryn has always been fascinated by the paranormal, picking up a healthy Stephen King habit by the age of thirteen. Her favorite TV show growing up was "Buffy the Vampire Slayer", and she's always preferred bands like The Rolling Stones, and The Doors over whatever it is they're playing on the radio (However she admits "I Love It" by Icona Pop always puts her in a good mood).

Lauryn has been writing since she was a teenager. In the early years of her career she filled notebooks full of stories sharing them with friends. In college she spent three semesters writing for her school newspaper. Then, when she was nineteen she published her first work, a poem in her school literary magazine. When she wasn't writing, Lauryn was studying Psychology and Philosophy and graduated from UW Oshkosh with a BA in Psychology. She continues to learn and grow as a writer.

In 2012 she published her first novel "Into the Deep" which explores the intricacies of the adolescent mind and what it means to feel alone. The sequel "Hidden Beneath" followed a year later.
About her writing:
Lauryn enjoys writing Paranormal Romance and Urban Fantasy for both young adults and a general audience. Her characters tend to be between the ages of 15 and 25, as she like to explore how young people handle changes in their lives. She likes to write about people finding their place in the world and figuring out who they are. She's a fan of horror and humor, and is a sucker for a good love story.
And now... the interview!
Can you name a book or two that affected you the most when you were a child (and why)?
I think one of my favorite books when I was a kid was Holes. I love stories about young people who fall into some bad luck and reading about the journey they take to get to where they need to be. Holes was exactly that and it sucked me in. I could envision myself in Stanley's world and was with him every step of his journey.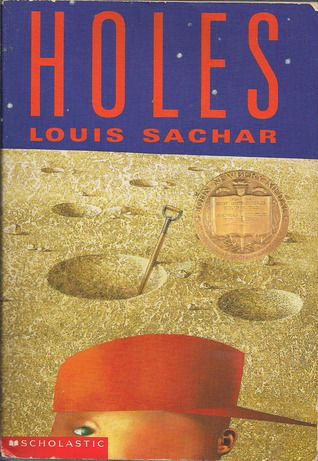 What is your favorite book of all times (and why)?
Wow, tough question. Honestly, I don't know if I've found it yet. I loved The Hunger Games, and a good handful of Stephen King novels, Wuthering Heights is high on the list. But, I don't think I've found my perfect book yet. Guess, I'll just have to keep reading.
Does setting in a book matter? Best setting you've ever read?
YES! Books should take you to another place and they need good scene setting to drag you into their world. Lauren Oliver has some beautiful imagery in her books, and Stephen King has built worlds with words that terrified me.
When did you first know you wanted to become a writer? How did you settle on a paranormal genre?
I've been writing stories for as long as I can remember, but I think it was when I was in high school that I decided really wanted to be a writer. As for when I settled on the paranormal genre, that's just always been what I've wanted to write. I just always loved monsters.
Your professional background is in psychology…Does your psychology training help inform your character developed? In what way?
I think it does. With my education and in my day job I spend a lot of time thinking about why people do what they do and how they deal with the things going on in their lives. It's important for me to be able to look at all sides of an issue and to understand other people's points of view. So, when it comes to writing stories I think I have an easier time knowing how different characters will react to different situations.
Your new book is coming out in fall 2015, and it's about… vampires! Why did you decide to write about vampires? How are your vampires different from all the rest of fictional monsters?
I love vampires! They are by far my favorite paranormal creatures, and I've been wanting to write about them for a long time. I just love all the different story possibilities that exist with them. They can be horrific monsters or darkly romantic, and I really wanted to write a story that explored the complications of what it means to be a vampire. Unearthed after Sunset is written, mostly, from a male POV. I wanted to get away from the "Twilight" style vampire story, though there will still be a love story in there. I'm a sucker for a good love story. It's also not YA. My main characters are in their early twenties, and I'm labelling it general fiction. But, if you've enjoyed my YA novels, you'll find the same witty dialogue and themes of loss and personal growth in Unearthed.
Where do your ideas come from?
Everywhere. Sometimes I'll watch a movie or read a book and think "What if this happened instead?" Other times I'll draw inspiration from my life. Sometimes I just have random ideas that come to me and I write them down.
Do you listen to music when you write? (If yes, what's been on your play-list lately?)
I actually don't. I tend to write in complete silence if I can help it. I'm easily distracted by TV and music, and if I had something playing while I was writing, I'd just end up singing along to it.
Have you got any advice for all the aspiring/emerging writers out there?
Don't give up. It's hard work, and no matter how good you think you are now, you still have a lot to learn. You will get better and it will get easier.
I would love to travel through Europe for like a month and just hop from hotel to hotel seeing as much as I can.
In your writing style/routine, are you… a plotter or pantser?
I will plot out a general outline, then I just let the story take me where it wants to go.
I have two dogs…but secretly, I'm a cat person.
Thank you, Lauryn, for taking time to answer my questions. I am looking forward to Unearthed after Sunset and can't wait to see more from you!
-------------------------------------------------------------------------